SGS CERTIFICATION
DATE:2017.09.25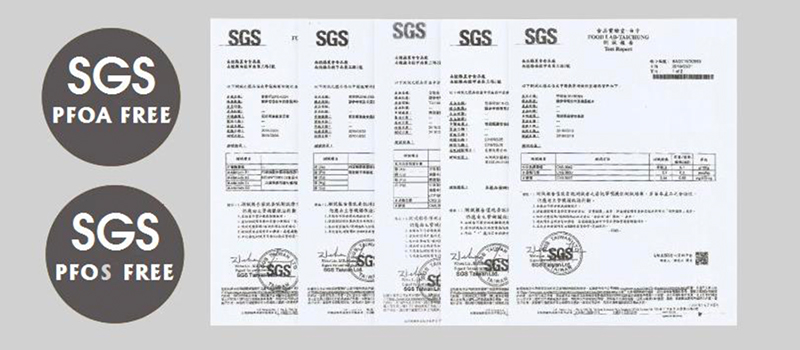 SMARTEC DURABLE WATER REPELLENT IS PFOA AND PFOS FREE
What is PFOA / PFOS?
PFOA is perfluorooctanoic acid, commonly used in processing aids for the production of high-performance fluoropolymers such as Teflon, etc., and fluorine-containing poly (methylacrylamide) may also contain PFOA. PFOS is perfluorooctane sulfonic acid, which is used in surface treatment. It is widely used in water repellent and oil-repellent additives in textile, carpet, shoe material and other fields due to its oil-repellent and water-repellent properties.
Why is PFOS / PFOA limited?
Per EPA testing has found that perfluorooctanoic acid remains in the human body for up to four years and animal studies have shown that such compounds can cause tumors and small amounts of PFOA residues. The compounds contained in PFOS exist in the surrounding environment and easily accumulate in living creature which causing respiratory problems in the human body.